Thousands of activists, including healthcare staff, are taking part in a London demonstration on Saturday to protest cuts and the privatization of the UK's healthcare service.
The #OurNHS rally, organised by Unite trade union began at 12 pm from Tavistock Square and will hear from a number of high profile speakers including Labour leader Jeremy Corbyn and health spokesperson of the Green Party Larry Sanders.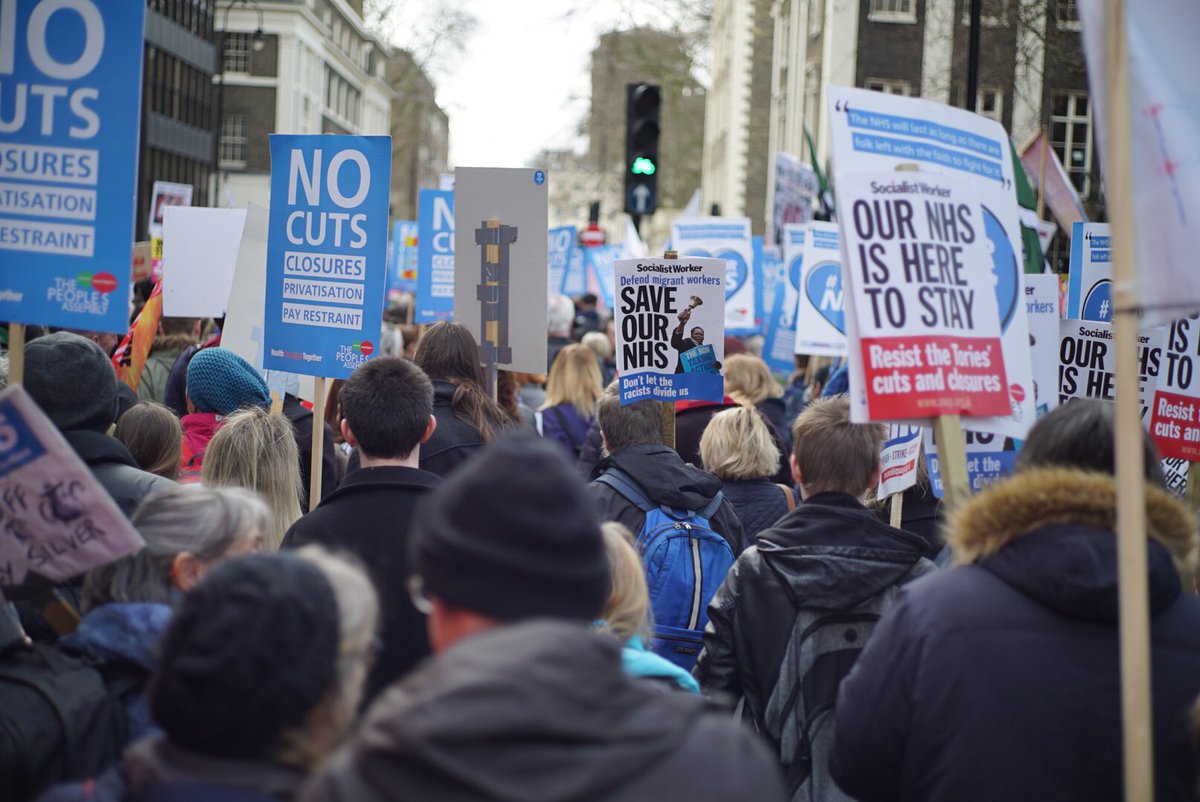 Around 200,000 people are demonstrating across London, according to organizers, with many travelling from other parts of the country to join the protest.
The crowds carried banners and chanted slogans declaring "NHS not for sale" and "The blood on my hands washes off."
Organizers say the threat to the NHS is real and the fight is on to save the healthcare system from privatization.
Trade union activists, Labour party members, and NHS employees joined members of the public in the march and addressed crowds at Parliament Square.
"Change course on the NHS or else we will change you," trade union Unite warned the government at Saturday's rally.
Steve Turner, Assistant General Secretary of Unite, told the crowd that hospitals across the country are declaring emergencies but that the issue comes down to a political decision. "We demand that the billions robbed from the NHS are returned," he said, referencing next week's budget.
A number of junior doctors also took to the stage Saturday, warning that privatization will lead to higher healthcare costs and poorer quality of care.