Up to 600 high-rise blocks using similar cladding
Theresa May admitted that support for victims of the Grenfell Tower fire "was not good enough" after the Metropolitan police said 58 people are missing and presumed dead in the wake of the disaster in west London.
The new figure means the death toll from the blaze early on Wednesday morning has risen by 28.
The prime minister described the fire an "unimaginable tragedy for the community, and for our country".
In a statement on Saturday evening after meeting 15 victims of the tragedy, volunteers and community leaders, she said:
"The response of the emergency services, NHS and the community has been heroic.
But, frankly, the support on the ground for families who needed help or basic information in the initial hours after this appalling disaster was not good enough.
"I have heard the concerns and I have ordered immediate action across the board to help victims' relatives and the survivors. People lost everything in the fire and were left in only the clothes they were wearing.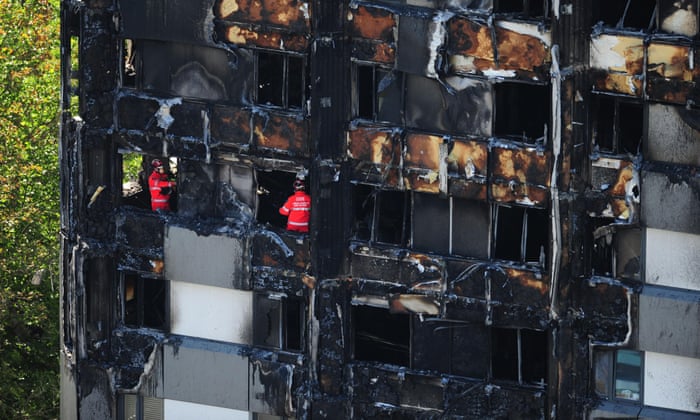 "I can confirm that a £5m emergency fund that I announced yesterday is now being distributed on the ground so people can buy clothes, food and other essentials.
If more funding is required, it will be provided."
Hundreds of tower blocks in England have similar cladding to that used in the Grenfell Tower fire disaster, Downing Street has admitted.
So far tests have revealed that combustible cladding has been found on at least three tower blocks across the UK, the Government said.
But English councils have estimated that 600 high-rise buildings used cladding similar to Grenfell Tower in west London, where at least 78 people died last week after the building was engulfed in flames.
Flammable panelling on the outside of Grenfell Tower is suspected to have aided the rapid spread of last week's blaze, trapping dozens inside.
Speaking in the Commons earlier, the Prime Minister, Theresa May, said local authorities and fire services concerned are taking "all possible steps" to ensure the buildings are safe and residents have been informed.
She said the Government had arranged to test cladding on all relevant tower blocks as a precaution.
Ms May went on to urge any landlords who own tower blocks to send samples for testing as soon as possible.
The Prime Minister said: "Land lords have a legal obligation to provide safe buildings and where they cannot do that we expect alternative accommodation to be provided.
"We cannot and will not ask people to live in unsafe homes."
Harriet Harman, a Labour MP, described the revelation as "chilling".
The Department for Communities and Local Government is coordinating the process and facilities allow for 100 samples a day to be tested.
A Number 10 spokeswoman said: "So far, three samples have been found to be combustible."
She added: "In terms of how many buildings and how many homes have this type of cladding, the estimate provided to us by councils is that there are approximately 600 high-rise buildings with similar cladding.
"We are in touch with all the local authorities to encourage them to urgently send us the samples and then we will carry out the checks that we need to see where we are with that."
In blocks where the cladding is found to be combustible "we will do a further test to make sure the building is safe" and residents could be rehomed.
"Obviously nobody will be living in buildings that are unsafe, they will be rehoused if they need to be and landlords will be asked to provide alternative accommodation where that's possible," the spokeswoman said.