Aid agencies warn of a growing humanitarian crisis as persecution of the Muslim ethnic minority pushes around 15,000 people into Bangladesh each day, with border relief camps already at capacity.
The United Nations secretary-general, António Guterres, has appealed to Myanmar to end the violence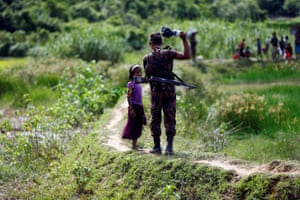 With Rohingya refugees still flooding across the border from Burma, those packed into camps and makeshift settlements in Bangladesh are becoming desperate for scant basic resources and dwindling supplies.
Fights are erupting over food and water. Women and children are tapping on car windows or tugging at the clothes of passing reporters while rubbing their bellies and begging for food.
UN agencies estimate that more than a quarter-million Rohingya Muslims have arrived in Cox's Bazar region in just the last two weeks, joining at least 100,000 who were already there after fleeing earlier riots or persecution in Buddhist-majority Burma.
Many of the newly arrived were initially stunned and traumatised after fleeing violence that erupted 25 August in Burma's Rakhine state. They are now growing desperate in searching for food distribution points that appeared only in recent days, passing out packets of biscuits and 25-kilogram (55-pound) bags of rice.
One aid worker who asked not to be identified said "stocks are running out" with the refugees' needs far greater than what they had imagined. "It is impossible to keep up," she said.
At one food distribution point, women were volunteering to help keep order by gently tapping people with bamboo sticks to gently urge them back in line. Weary women carried infants in their arms while clutching other children to their sides, afraid to be separated in the crowds.
Rohingya refugees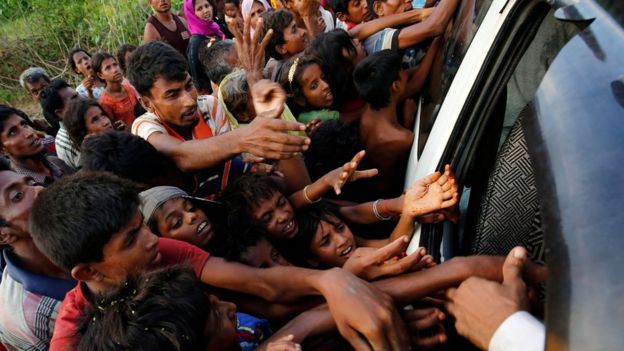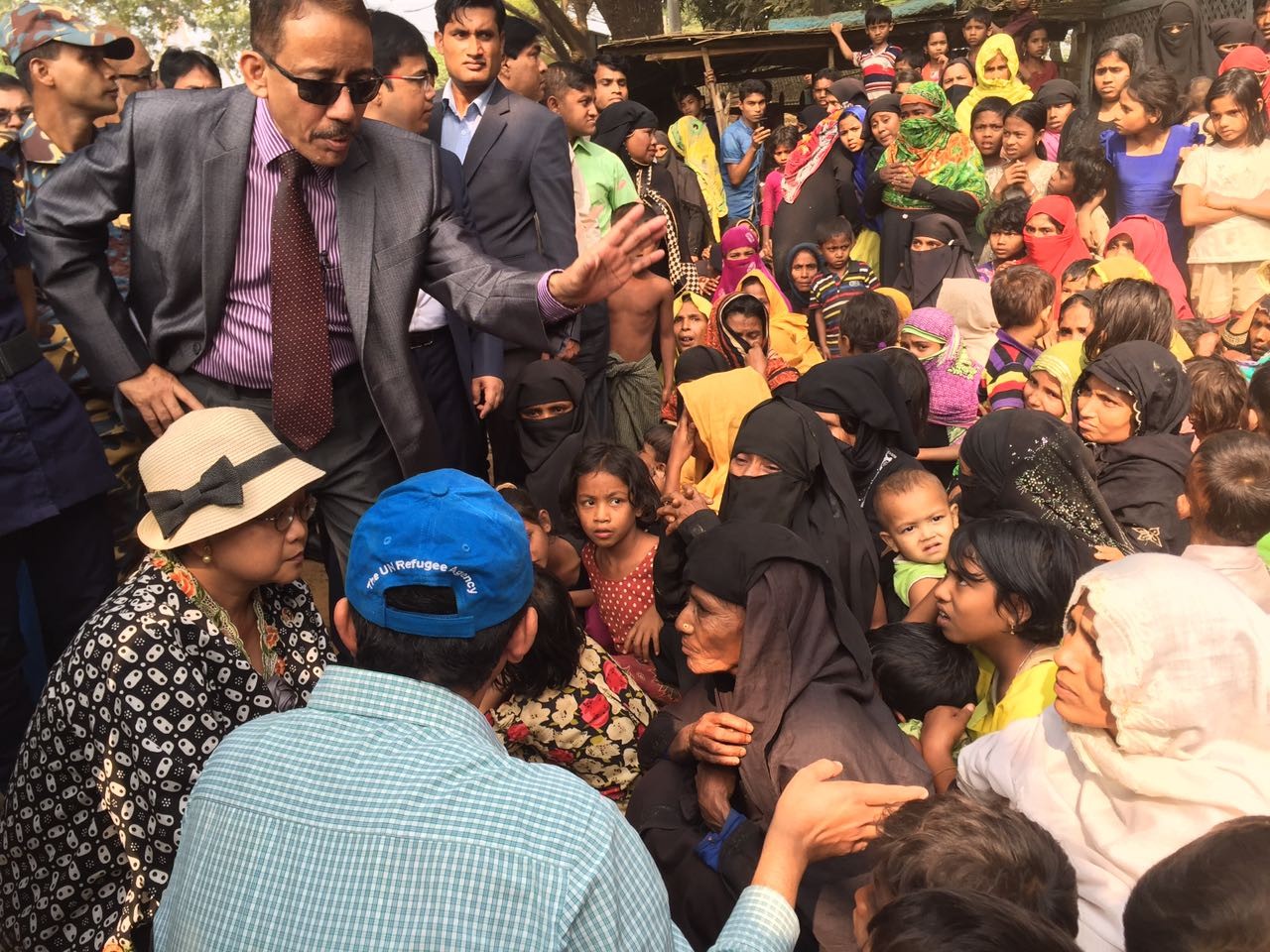 One 40-year-old man, faint with hunger, collapsed while waiting and could not stand again on his own strength when others tried to help him up. They drizzled water between his lips in an attempt to revive him, to no avail.
"Everyone is hungry. Everyone has been waiting for hours," said another aid worker, who also did not want to be identified by name. He said the crowds were becoming unmanageable, and that aid agencies may need to ask for a police presence. "We are not prepared here for such a huge number," he said.