As skyscrapers soar to new heights, a New York architecture firm is taking a different approach, proposing a U-shaped tower that would smash records as the longest building in the world.
Designs for the "Big Bend" show a 4,000 ft long, arched skyscraper that would tower over Manhattan's Billionaires' Row – an area named for its ultra-luxury residential high-rise buildings.
US architectural studio Oiio came up with the idea as a way to work around New York City's strict zoning laws, which the firm says have "created a peculiar set of tricks through which developers try to maximise their property's height in order to infuse it with the prestige of a high-rise structure".

"But what if we substituted height with length?" the company asks on its website.
"If we manage to bend our structure instead of bending the zoning rules of New York, we would be able to create one of the most prestigious buildings in Manhattan. The longest building in the world."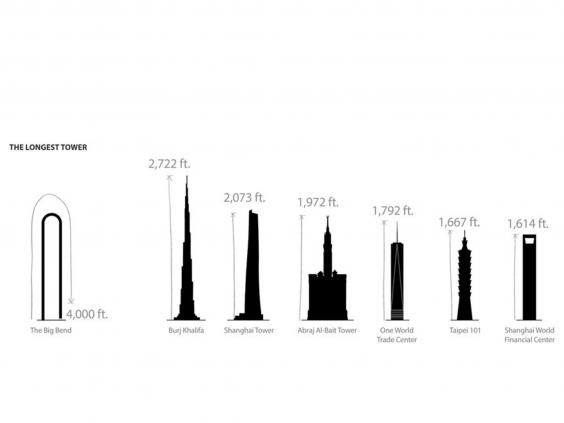 If built, the Big Bend would replace Dubai's Burj Khalifa, which at 2,722ft measures as the longest building in the world.
As for how people would get around in the boomerang-shaped building once it's constructed, Oiio says it has a simple, but revolutionary, solution.
"What was once considered to be the greatest challenge in elevator history, is finally becoming reality: the elevator that can travel in curves, horizontally, and in continuous loops," the firm says on its website.
It says "an innovative track changing system" would allow for the horizontal connection of two elevator shafts on the top of the building and below ground that would allow for a "continuous loop".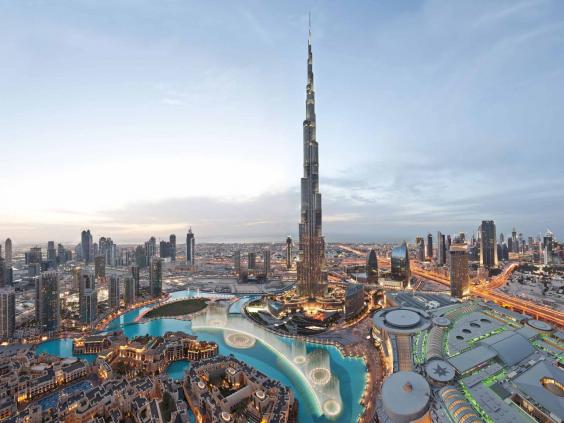 For now, the Big Bend is still in its proposal stage.
But, the company's founder, Ioannis Oikonomou, has reportedly sent the firm's designs to several companies and is in the process of seeking investors to bring the U-shaped tower to life.