The world's first clinical trial for a coronavirus drug made from antibodies got off to a promising start in Jerusalem, with all three patients involved released from the hospital days after receiving it.
The patients were in moderate condition, with COVID-19-induced pneumonia, when given the drug, manufactured from antibodies found in the plasma of recovered coronavirus patients, earlier this weeK.
"The response was, in my eyes, it was almost a miracle — they received it and they are now home," said Zeev Rothstein, director of Hadassah Medical Center in Jerusalem, which worked with the biopharmaceutical firm Kamada to develop the drug, and is now running the clinical trial.
The trial started last Thursday, and involves treating 12 patients, in batches. The first batch consisted of three patients, the last of whom was discharged on Wednesday.
Doctors say that the patients are well enough to rest at home, but have not yet tested negative for COVID-19.
Rothstein commented: "I don't know if it's beginners luck, but we are very enthusiastic. For a physician to see such an improvement in a very short period of time is astonishing."
He said he is "trying to be cautious," as he has been disappointed by some treatments that have been touted for the coronavirus, but added: "If trials show the efficiency we expect, it won't only improve patients' situation but could change the attitude to coronavirus in Israel and in the world."
Rothstein expressed hope that other Israeli hospitals will join this phase of testing, both for the sake of patients who may benefit and to bolster the reliability of results.
Kamada was the first company in the world to manufacture a coronavirus drug from antibodies and has now become the first company to clinically test such a product, said its CEO, Amir London.
He added that the drug, which is currently being tested on active patients, will also be examined for possible preventative qualities.
In May, The Times of Israel was first to report on plans for such a treatment based on Israeli blood samples.
London is not commenting yet on the clinical trial, as he is waiting on data from all 12 patients who are to receive the treatment in this first phase of testing.
A recovered coronavirus patient (center) donating plasma for Israel's experimental antibodies treatment. (Magen David Adom)
Israeli patients have been given antibodies from recovered patients since early in the pandemic, but this drug, while based on antibodies, is "very different," said London.
He commented: "We use convalescent plasma as our raw material, but then it goes in to pharmaceutical development and processing to become a drug. When you give an infusion [of regular antibodies] you don't know exactly what you are giving."
With the new product, he said, the manufacturing process ensures the quantities of antibodies are pre-defined and standardized and patients are delivered an "anti-viral treatment that can reduce the viral load."
It is being tested on moderate patients, because they are believed to more consistently have high viral loads than serious patients, who are sometimes battling the after-effects of the virus rather than the virus itself.
"We are giving it to moderate patients, with pneumonia, but who aren't ventilated yet," London said. "We want to catch them while they're still highly vital, but before deterioration, and to treat that viral phase with an anti-viral treatment."
The product is hyperimmune globulin, sometimes referred to as a passive vaccine. It is called passive because unlike a regular vaccine, which prompts the body to create antibodies to fight viruses or bacteria, it contains pre-formed antibodies.
Hadassah, together with Magen David Adom, which runs Israel's blood service, started collecting plasma from recovered patients three months ago, for the development of the drug.
Hadassah's statement said that it did so, "despite initial opposition from the then-director general of the Health Ministry," referring to Moshe Bar Siman-Tov, who resigned in May.
Jerusalem's ultra-Orthodox community was key to facilitating plasma collection needed for the drug. Upon realizing that large amounts of antibody-containing plasma was needed in a short time, Hadassah turned to Haredi leaders through the Yad Avraham nonprofit.
Rothstein said: "We went directly to the Haredi community, where coronavirus was prevalent, and the idea of people helping one another brought a good response."
Some 126 volunteers came forward.
Kamada, which has long manufactured an antibody treatment for rabies with approval of America's Food and Drug Administration, modified its product to treat the coronavirus.
---
amada has extensive experience in the development, manufacturing and marketing of plasma-derived immunoglobulin therapies including Anti-Rabies, Anti-Rho(D) and Anti-snake venom. Kamada's Anti-Rabies IgG product is FDA approved and is distributed in the US market through a collaboration agreement with Kedrion Biopharma. Kamada's other IgG products are currently marketed in over 25 countries.
Hyperimmune IgG Therapy For Coronavirus Disease (COVID-19)
Hyperimmune therapy refers to the administration of specific antibodies against an infectious agent, to an unprotected individual, for the prevention or treatment of a given disease. Such antibodies are concentrated from plasma. The concept previously shown to be effective in the treatment of severe acute viral infections, such as rabies, hepatitis, CMV and others.
The role of antibodies is to bind antigens, such as viruses and bacteria, and trigger their neutralization and destruction as part of the immune response against pathogens.
This approach can be implemented utilizing Kamada's established technology, allowing the development and manufacturing of specific plasma-derived immunoglobulin products in a relatively short period.

The development process starts with collecting plasma from patients who recover from COVID-19 (referred to as "convalescent plasma" and "convalescent patients", respectively). 
The convalescent plasma is expected to contain specific antibodies against Coronavirus. The plasma is purified utilizing Kamada's proprietary and approved purification technology, and the antibodies are concentrated to a specific dosage form.
Pending the availability of adequate quantities of convalescent plasma and the required regulatory path for treatment approval, clinical development timeline is expected to be relatively short as compared to other treatment approaches.
Kamada announced the initiation of a phase I/II clinical trial in Israel to treat hospitalized, non-ventilated COVID-19 patients with Pneumonia.
This is another important achievement adding to the company's announcement of being the first company with a COVID-19 IgG product available for compassionate use treatment in Israel. 
Kamada also continue to promote the path for FDA's acceptance of a clinical development program, together with its global partner Kedrion Biopharma.
Global Partnership with Kedrion Biopharma
Kamada and Kedrion Biopharma, a global leader in plasma collection and plasma-derived therapeutics, announced a global collaboration for the development, manufacturing and distribution of a human plasma-derived immune-globulin for Coronavirus. as a potential treatment for COVID-19 patients.
Joining forces with Kedrion is expected to speed up the development of the product and strengthen Kamada's international reach.
The initial focus of the collaboration will be to provide the product as treatment to patients in Israel, U.S and Italy through various clinical programs, while subsequently expanding development and commercialization efforts to additional markets.
Kedrion is currently collecting COVID-19 convalescent plasma from U.S. recovered patients that will be used by Kamada to manufacture additional batches of the product
This global collaboration expands the existing relationship between Kamada and Kedrion beyond KEDRAB®, a plasma-derived FDA-approved human rabies immunoglobulin that was launched successfully in the U.S. during 2018.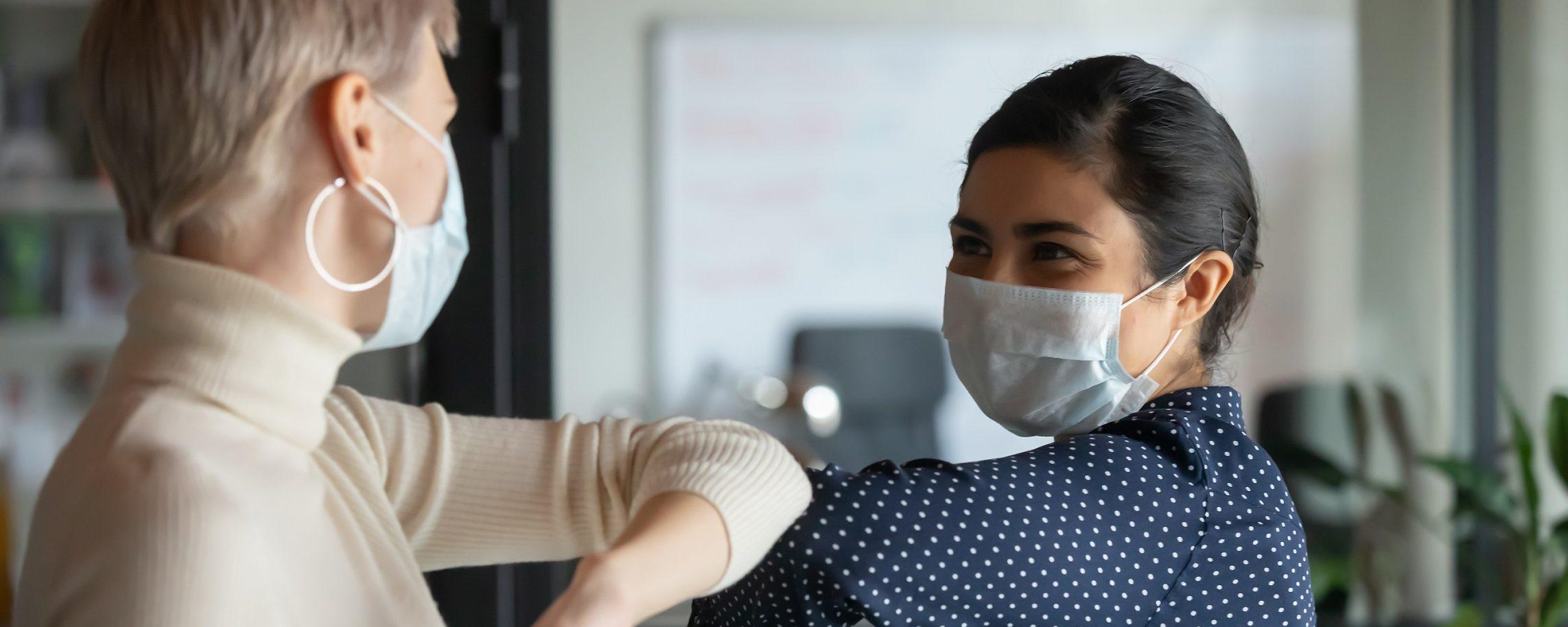 Other Potential Treatment Approaches Against COVID-19
Disease prevention using non-pharmaceutical measures
Applying safety measures such as social distancing and increased sanitation actions, such as frequent hand washing.
Disease prevention using active vaccine
Active vaccine involves administration of an immunogen that stimulates the body immune system to produce specific antibodies. This type of development might take a relatively long period of time before it will be widely available and will require demonstration of its safety and efficacy in clinical trials. Sufficient quantities of the vaccine must be manufactured to enable global availability.
Disease treatment using Convalescent plasma
Convalescent plasma from recovered patients can be administered by direct transfusion to a COVID-19 patient, in an attempt to achieve passive vaccination. the use of direct plasma transfusion has certain disadvantages compared with producing a specific immunoglobulin:
Potency level varies between donors resulting in treatment dose inconsistencies.
No viral elimination resulting in increased safety concerns.
Plasma must be kept frozen in storage.
Higher volumes of plasma are needed for adequate treatment.
Disease treatment by existing medications
Existing medication may be "re-purposed" to treat COVID-19. These medications are available and with an established safety profile, yet efficacy against COVID-19 will need to be established in further clinical trials.
How can people who recovered from Coronavirus help other patients?
Patients who have recovered from COVID-19 are encouraged to check if they are eligible to donate plasma. Their convalescent plasma is expected to contain specific antibodies which bind to the novel Coronavirus, SARS-CoV-2, and assist in generation of the immune response against it.
The process of plasma donation is called Plasmapheresis. It is simple and takes less than an hour. It is usually done at a dedicated plasma collection facility.
During the collection process the recovered patient's (donor) blood is processed using an instrument that separates the plasma, which is the liquid containing the antibodies, from the white and red blood cells, which are returned to the donor in a closed loop system.
Kamada Announces Enrollment of First Patient in its Phase 1/2 Clinical Trial of its Plasma-Derived Immunoglobulin (IgG) Product as a Potential Treatment for Coronavirus Disease (COVID-19) in Israel
Study Participants are Hospitalized, Non-ventilated COVID-19 Patients with Pneumonia
Encouraging Neutralization Activity Observed with Virus Neutralization Assay
Pre-IND Meeting with U.S. FDA to be Conducted in Current Quarter, with U.S. Clinical Development Expected to Commence in Early 2021
Kamada Intends to Further Explore its IgG Product as a Potential Preventive Therapy for COVID-19 Disease in Healthy Subjects at Risk in a Separate Clinical Study
Rehovot, Israel, August 10, 2020 — Kamada Ltd. (NASDAQ & TASE: KMDA), a plasma-derived biopharmaceutical company, today announced that the first patient has been recruited to the Phase 1/2 clinical trial of its anti-SARS-CoV-2 plasma-derived immunoglobulin (IgG) product as a potential treatment for coronavirus disease (COVID-19) in Israel.
This Phase 1/2 open-label, single-arm multi-center study was approved by the Ministry of Health in Israel. 
The trial will assess the safety, pharmacokinetics, and pharmacodynamics of the Company's plasma-derived IgG product in hospitalized, non-ventilated COVID-19 patients with pneumonia.
A total of 12 eligible patients will be enrolled and receive Kamada's product at a single dose of 4g within 10 days of initial symptoms.
Patients will be followed for 84 days. In parallel, Kamada intends to further explore the potential of its IgG product to prevent COVID-19 disease in healthy subjects at risk in a separate study.

Kamada's plasma-derived IgG product has been evaluated for SARS-CoV-2 neutralization activity. Preliminary results are encouraging and suggest potential high neutralization titer.

"Following our announcement in June regarding the availability of our COVID-19 IgG product for compassionate use treatment in Israel, we are happy to report further advancement of our program with the initiation of this important clinical trial," said Amir London, Kamada's Chief Executive Officer.
"We are encouraged by the results of the product neutralization activity and we believe our product has the potential to be an effective treatment for hospitalized, non-ventilated COVID-19 patients with pneumonia, and look forward to the results from this trial."

This milestone is part of the global collaboration agreement established in April 2020 between Kamada and its partner Kedrion Biopharma for the development, manufacturing and distribution of a plasma-derived immunoglobulin (IgG) product as a potential treatment for coronavirus disease (COVID-19).

In order to expand its COVID-19 clinical development program to the U.S., Kamada, with the support of Kedrion, intends to conduct a pre-Investigational New Drug (IND) meeting with the U.S. Food and Drug Administration (FDA) during the current quarter in order to obtain FDA's acceptance of the proposed clinical development program.
Pursuant to the collaboration between the two companies, Kedrion is responsible for the collection of COVID-19 convalescent plasma from U.S. recovered patients. Kedrion is collecting the plasma through its plasma business unit, KEDPLASMA, at 23 FDA-approved centers across the United States.
If FDA clearance of the IND is received, Kamada and Kedrion intend to initiate their clinical program in the U.S. in early 2021.