Brussels has given the green light to Russia's Gazprom to pump more gas through the Opal pipeline, reports the Wall Street Journal.
Opal is an important connection to Russia's Nord Stream pipeline to Germany and the Czech Republic.
EU competition rules currently limit Gazprom's use of the Opal pipeline to half the line's capacity.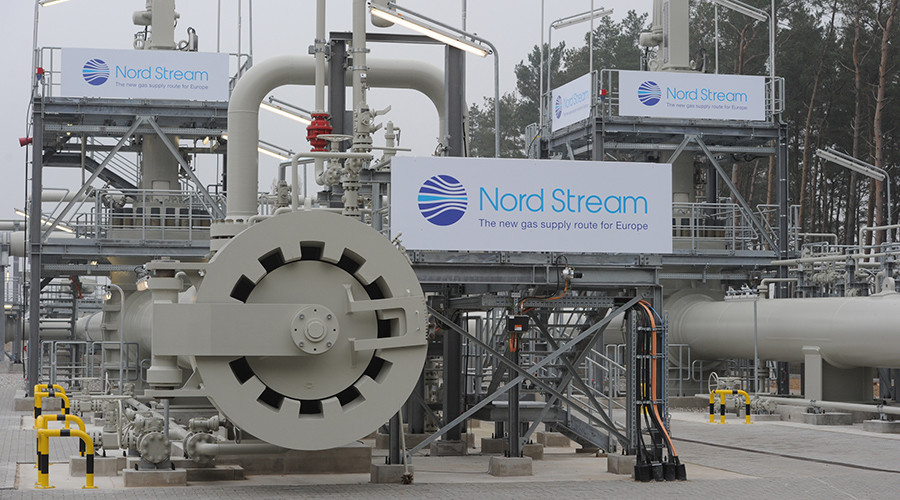 The pipeline stretches about 470 kilometers from the German Baltic Sea coast to Brandov on the Czech-German border.
Having access to the full capacity of Opal is necessary for Russia's Nord Stream-2 pipeline that intends to double the volume of the existing Nord Stream pipeline.
The new pipeline will be able to deliver up to 55 billion cubic meters of gas per year to Germany via the Baltic Sea bypassing Ukraine.
The deal may be regarded as Russia and the EU mending their business ties despite sanctions, analysts say.
According to the media, under the agreement approved on Tuesday, Gazprom retains its 50 percent exclusive capacity, but will have to give up 10 to 20 percent of the remaining capacity to competitors.
The remaining 30 to 40 percent will be available for auction, and Gazprom will be able to participate.
"It is a little bit of a concession to the Russians, but it's not a Christmas gift," said the WSJ source.
The decision is likely to arouse discontent among the EU's eastern members that are opposed to Gazprom's domination of the European market and Kremlin's foreign policy.
"By supporting Nord Stream-2, the EU in effect gives succor to a regime whose aggression it seeks to punish through sanctions.
This contradiction is unsustainable," Poland's Minister for European Affairs Konrad Szymanski wrote in the Financial Times on Monday.
EU Competition Commissioner Margrethe Vestager is meeting Gazprom Deputy Chairman Aleksandr Medvedev on Wednesday to discuss the matter.